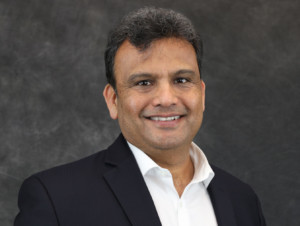 Manan K. Shah
Managing Director and IT & Government Team Leader
mshah@focusbankers.com
Highlights
Vice President, Strategic Solutions & Services
Highlights
President & CEO, Creative Technology
Highlights
Vice President, Digital Reach
Highlights
Principal, Cap Gemini
Industry Expertise
Government Contracting
Industry Expertise
IT Services and Outsourcing
Industry Expertise
Business Process Outsourcing
Industry Expertise
Engineering Services
Industry Expertise
Healthcare
Industry Expertise
Satellite and Telecommunications
Industry groups
Industry groups
Industry groups
Manan K. Shah, a FOCUS Managing Director, has over thirty years of consulting, management and M&A advisory experience in the government, aerospace, defense, business process outsourcing, software and information technology sectors. Leader of the Government, Aerospace & Defense group at FOCUS, Mr. Shah has completed a number of M&A transactions for clients such as Avialec, Blue Canopy, Calibre Systems, Camber Corporation, Cambridge Systems and Global Science & Technology among others. He has also represented numerous clients in the software, information technology, engineering and other professional services firms in successful M&A and corporate finance transactions. Mr. Shah is also an expert in cross border transactions particularly between US and India.
Previously, as a Vice President of S3, a boutique investment-bank, Mr. Shah was involved in providing M&A advisory, valuation and corporate finance services to companies with revenues of $20M to $50M. Prior to that, he founded two software companies where he raised over $12M in early stage investment capital between the two companies. As President & CEO of Creative Technology, a next generation broadband application company, he conceived, conceptualized and established the foundation and was responsible for all the disciplines. As a Co-founder and Vice President of Digital Reach, a human asset management software company, he oversaw all operational aspects. As a Director at ERP Technologies, an ERP systems integrator, he was responsible for managing a consulting practice focusing on enterprise system implementations for mid-size customers. Here he provided a support to launching an India based consulting organization that was later successfully sold.
Previously, Mr. Shah served as a Principal at Cap Gemini, a global systems integrator. Here he worked in a variety of management and technology consulting positions and provided instrumental support to new revenue establishment efforts. He provided sales, project management and consulting support for accounts such as Bridgestone/Firestone, Iams Pet Foods and Millennium Inorganic. He was involved in multi-million dollar engagements providing ERP and Supply Chain expertise, business process reengineering and application development.
Mr. Shah has a Master's degree in Mechanical Engineering from University of Maryland and Bachelor's degree in Mechanical Engineering from Gujarat University, India. He also holds a variety of professional certifications.
Contact Information
Manan K. Shah
Managing Director and IT & Government Team Leader
8065 Leesburg Pike
Suite 750
Vienna
,
VA
22182
United States
Phone:

202-470-1980
Mobile:

703-627-9387
Fax:

703-991-5836
Office of Supervisory Jurisdiction: Washington, DC Metro