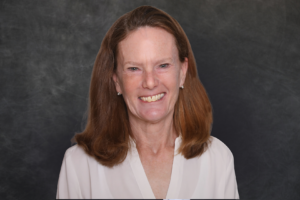 Kate Elliott
Director of Research
[email protected]
Highlights
Co-founder, OmniTest
Highlights
Consumer Product Development, National Public Radio
Industry groups
Industry groups
Industry groups
Industry groups
Kate Elliott joined FOCUS as an Associate in April 2001, and is now the Research Director. She oversees the production of research, financial modeling and analysis, and writing assignments that are integral to FOCUS' process-driven methodology for executing M&A transaction work.
Ms. Elliott's entrepreneurial career began in 1994 when she co-founded OmniTest, a test-preparation and tutoring service in Baltimore, Md. This successful small business capitalized on her experience as a high school teacher, and is currently run by her founding co-partner. Upon receiving her MBA from the Darden School at UVA, she joined National Public Radio in Washington, DC. There she was responsible for developing the consumer products businesses ranging from financial services to logoed merchandise, and for maximizing content licensing arrangements for NPR's extensive content archive.
Early in 2000 Ms. Elliott left NPR to join PlanetCooks, an Internet startup venture. When initial funding evaporated due to management team dissolution, Ms. Elliott was hired by one of the potential financial backers to work in a consulting capacity evaluating incubator candidates. She assumed an operating role at one of these, the Franklin Report, a multimedia business that creates databases of information on home service providers. At the conclusion of her engagement, the company had completed its first print guide and was positioned to expand in a planned rollout. Subsequent strategic and financial planning work performed for clients of Focus Enterprises resulted in her joining the firm on a full-time basis. Currently she manages the Research Associates and works directly with Partners on client engagements.
Ms. Elliott is a graduate of Williams College (B.A. English Literature, 1985) and holds an MBA from the Darden School at the University of Virginia (1998).
Contact Information
Kate Elliott
Director of Research
8065 Leesburg Pike
Suite 750
Vienna
,
VA
22182
United States
Office of Supervisory Jurisdiction: Washington, DC Metro