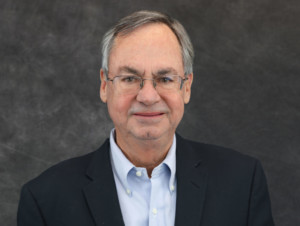 John T. Bradshaw
Senior Advisor
[email protected]
Highlights
President & CEO, CareCall, Inc.
Highlights
President and COO, International Telesystems Corp
Highlights
Sn. VP, Marketing/Sales and Managing Director, Intl., Reed Elsevier
Highlights
Director, Xerox Corp.
Industry Expertise
High Capacity Storage
Industry Expertise
Imaging Processing
Industry Expertise
IT Services and Business Process Outsourcing
Industry Expertise
Manufacturing
Industry Expertise
Merger & Acquisition, Capital Raises
Industry groups
Industry groups
Industry groups
John T. Bradshaw has over 40 years experience in sales, marketing, manufacturing, finance and systems engineering with corporations specializing in technology-driven business products and services. Mr. Bradshaw has been a successful entrepreneur of his own startup companies as well as a senior executive in both large and small organizations.
Prior to joining FOCUS as an Investment Banker in 2004 specializing in M&A and Capital Raises for the lower middle market ($10M to $300M valuation), Mr. Bradshaw was the founder and former President and Chief Executive Officer of CareCall, Inc., a customer service outsourcing company that was sold to Array Services in 2003. Mr. Bradshaw founded CareCall in 1993 and grew the company from inception to over $17 million in sales with 500 Full Time Equivalent employees. utilizing four locations based in the Midwest. Prior to founding CareCall, Mr. Bradshaw was Senior Vice President of Marketing and Sales and Managing Director of International Operations for Online Computer Systems, a division of Reed Elsevier.
Mr. Bradshaw spent over 13 years at Xerox and Filenet (now part of IBM) in manufacturing in various executive position in Materials Management and Operations producing sophisticated technology products such as Disk Drives, Printing Systems, and Electronic components
Mr. Bradshaw has a B.B.A., with honors, specializing in Computer Science, Math and Statistics from the University of Texas, and an M.B.A. in Finance from the Harvard Business School.
Mr. Bradshaw carries all major securities licenses required for Investment Banking.
Contact Information
John T. Bradshaw
Senior Advisor
Phone:

541-306-6451
Mobile:

571-251-1428
Fax:

202-785-9413
Office of Supervisory Jurisdiction: Los Angeles, California Metro