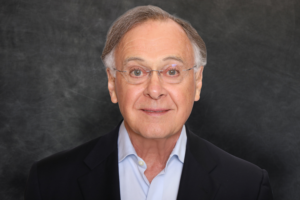 John Slater
Senior Advisor
[email protected]
Highlights
41 Years Investment Banking Experience
Highlights
200+ MandA and Corporate Finance Transactions
Highlights
Advisor to Entrepreneurial and Family-Owned Businesses
Highlights
Chartered Financial Analyst
Highlights
Former President of MandA International
Highlights
Nine Year's Experience as Practicing Attorney
Industry Expertise
Automation
Industry Expertise
Distribution
Industry Expertise
Logistics
Industry Expertise
Precision Manufacturing
Industry groups
John Slater is a FOCUS Senior Advisor and a member of its and its Advanced Manufacturing Team. His practice includes merger and acquisition advisory services, capital raising and financial restructuring of entrepreneurial and family owned business with a focus on manufacturing and distribution. At FOCUS he led the Capital Financing practice before standing up the firm's Advanced Manufacturing Team. He served as team leader of Advanced manufacturing until stepping aside from that role to focus his energies on advising business owners and acquirers in merger and acquisition transactions and in raising growth capital for the resurgence of American manufacturing.
John has 41 years of investment banking experience in M&A and corporate finance. Prior to that time, he practiced business law, focused primarily on financial transactions, securities and tax matters. He has served clients in industries ranging from manufacturing, distribution logistics, aerospace, robotics and automation to information technology and software-based services, telecom, digital media and business services.
He has completed multiple transactions in Precision Manufacturing and particularly in the Precision Machining and Metalworking Industry, which he sees as being highly fragmented and ripe for consolidation. He has a strong interest in digital manufacturing and supply chain automation and has worked extensively with firms involved in designing, building and installing productivity solutions for manufacturers and supply chain logistics providers. Examples of these firms' products and solutions include Additive Manufacturing, Advanced Materials, Automation Integration, and Industry 4.0 software solutions and Robotics.
Over his career, Mr. Slater has managed more than 200 M&A and capital raising transactions with aggregate values more than $3 billion. His experience includes mergers, acquisitions and divestitures, private placement of debt and equity, transition planning for family businesses, business valuations, going private transactions, industrial revenue bond financings and initial public offerings.
Mr. Slater graduated from Princeton University with an AB degree in Economics and the University of Virginia Law School with a JD degree. He is FINRA registered and is a CFA Chartholder.
Contact Information
John Slater
Senior Advisor
8065 Leesburg Pike
Suite 750
Vienna
,
VA
22182
United States
Phone:

901-684-1274
Mobile:

901-230-5062
Fax:

901-324-4868
Office of Supervisory Jurisdiction: Washington, DC Metro