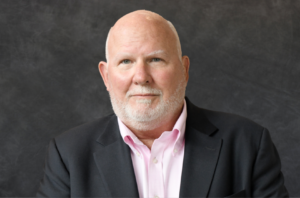 John Sinders
Managing Director
[email protected]
Highlights
Calera Capital
Highlights
Clarkson Plc
Highlights
Founders Advisors LLC
Highlights
Frank's International
Highlights
Jeffries Group
Industry Expertise
Global Energy
Industry Expertise
Luxury Automotive
Industry Expertise
Private Equity
Industry Expertise
Retail
Industry groups
John Sinders, a FOCUS Managing Director, has over 25 years of experience in the industrials and energy industry. He is a long-time global executive who has served in positions ranging from manager of energy departments for major investment and commercial banks to chief financial officer and board member for multi-billion-dollar global enterprises.
Prior to joining FOCUS, Mr. Sinders was the managing director at Founders Advisors, an investment banking firm, where he ran the energy and industrial services group. Before that he was an executive partner at Calera Capital, a middle market private equity firm based in San Francisco and Boston.
Prior to that Mr. Sinders was executive vice president and chief administrative officer at Frank's International, the second largest casing and well construction company in the world, where he was responsible for all non-operational matters as well as serving as an interim CFO. Before that he was joint head of the global energy practices at both Jefferies Group and RBC Capital Markets, and ran the investment banking department and served on the board of directors at Howard Weil, Labouisse, Friedrichs Inc. Earlier, he led the buyout of Aston Martin from Ford Motor Co. and was chairman of the board of Aston Martin of North America.
Mr. Sinders has also held a wide range of legal, director, business development, administrative, and general management roles. He is recognized for directing and securing billions of dollars worth of debt and equity financings and acquisitions around the world. He has a history of collaborating with boards and international business leaders to achieve shareholder objectives. Mr. Sinders possesses a passion for safety, process improvement, and integrity in all aspects of business. He has extensive experience in understanding financials and making sound decisions for his clients and has been acknowledged for a collaborative management style for coaching, mentoring, and developing future leaders of companies.
He earned his B.A. and J.D. at the University of Virginia, where he also earned Phi Beta Kappa honors as an undergraduate.
Contact Information
John Sinders
Managing Director
Office of Supervisory Jurisdiction: Atlanta, Georgia