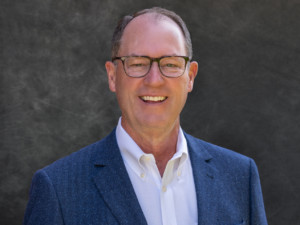 Jim Sowers
Managing Director
[email protected]
Highlights
Sell side Investment Banker for over 15 years
Highlights
Three buyside corporate acquisition roles
Highlights
Regional CFO for $400 million division
Highlights
FP&A roles with PepsiCo and GE
Highlights
Engineer with MBA
Industry Expertise
Alcoholic and non-alcoholic beverages
Industry Expertise
Food Manufacturing and Distribution
Industry Expertise
Government Contractors
Industry Expertise
Government Defense
Industry Expertise
Industrial Manufacturers
Industry Expertise
Packaged Consumer Products
Industry Expertise
Restaurants
Industry Expertise
Variety of Business Services
Industry groups
Industry groups
Industry groups
Jim Sowers, a FOCUS Managing Director located in Richmond, Virginia, has over 30 years of experience in investment banking and corporate finance. He specializes in the Food & Beverage, Government & Defense, and Business Services industries.
Prior to joining FOCUS, Mr. Sowers was a managing director with Transact Capital Partners, a boutique M&A firm, where he successfully represented dozens of business owners selling their companies in a variety of industries, including government services, consumer products, business services, staffing, and industrial manufacturing. Before that he was a vice president at BB&T Capital Markets, where he worked on numerous IPOs, sell side transactions, fairness opinions, and capital raises, mainly for consumer products companies and restaurants.
Mr. Sowers began his career as an engineer in the defense industry. After receiving his MBA, he worked in the treasury departments of IBM and PepsiCo on corporate acquisitions and debt financing. After moving to operating companies, he worked in both financial planning and analysis, corporate development, and as a regional CFO. Mr. Sowers found his corporate development roles at PepsiCo particularly valuable, as each division had a strategic acquisition plan coupled with a disciplined valuation process. Mr. Sowers also previously worked in corporate finance and corporate development at General Electric and LandAmerica.
Mr. Sowers received a B.S. in systems engineering from the University of Virginia and his MBA from the Darden School of Business at UVA. He is a long-standing member of the Henrico County Grand Jury, treasurer of his church, a member of the Association for Corporate Growth, and the advisory council of Virginia State University's Reginald F. Lewis College of Business.
Mr. Sowers holds FINRA 7, 24, 28, 63 & 79 licenses.
Contact Information
Jim Sowers
Managing Director
Office of Supervisory Jurisdiction: Atlanta, Georgia