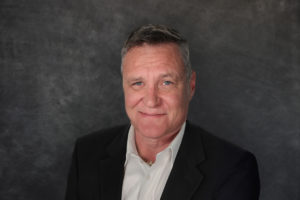 Jeff Hanson
Senior Advisor
jeffhanson@digital3Dmfg.com
Highlights
Founder, Digital 3D Manufacturing, LLC
Highlights
Co-Founder, RedEye on Demand
Industry groups
Jeff Hanson, a Senior Advisor to the Advanced Manufacturing and Automation Team at FOCUS, has a career spanning nearly three decades in 3D printing and other additive manufacturing technologies, helping pioneer the commercialization of these technologies for industrial applications.
Mr. Hanson was one of the initial startup employees of Stratasys, a leader in the 3D printing Industry.  During his first ten years working in research and development,  he worked on early product development and successfully obtained three patents on Fused Deposition Modeling (FDM).
Mr. Hanson is also the co-Founder of RedEye on Demand, an industry-leading additive manufacturing parts provider business now branded Stratasys Direct Manufacturing. During this time, Mr. Hanson directed Sales and Marketing, business development and product development teams.
He innovated and led the management of a Global Manufacturing Network, a cloud connected manufacturing solution with global strategic partners in international markets.
In early 2020, Mr. Hanson founded Digital 3D Manufacturing, LLC where he consults on the adoption of additive manufacturing solutions to the global manufacturing market.
Mr. Hanson is based in Eden Prairie, Minnesota.
Contact Information
Jeff Hanson
Senior Advisor
Office of Supervisory Jurisdiction: Washington, DC Metro