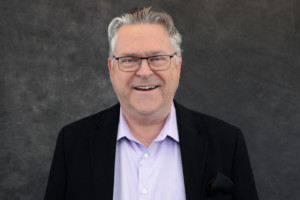 James (Jim) W. Hawkins
Managing Director
jim.hawkins@focusbankers.com
Highlights
CEO, Metaphor Biopharmaceuticals, LLC
Highlights
President and CEO of Synthecell Corporation in conjunction with serving as President and CEO of Genetic MediSyn Corporation
Highlights
Co-founded and served as the Editor-in-Chief of the peer-reviewed scientific journal Antisense Research and Development
Highlights
Consulted for companies ranging in size from startup to Fortune 500 and on projects involving business development, technical analysis, and due diligence
Industry Expertise
Life Science Products and Services
Industry Expertise
Pharmaceutical Industry
Industry Expertise
Biotechnology
Industry Expertise
Clinical Diagnostics
Industry Expertise
Drug Discovery and Development
Industry Expertise
Clinical Research Organizations
Industry Expertise
Research Instrumentation and Medical Devices
Industry groups
Industry groups
James (Jim) W. Hawkins, MBA, PhD, a FOCUS Managing Director, is also CEO of Metaphor Biopharmaceuticals, LLC.  Dr. Hawkins has been President and CEO of numerous early stage biotechnology companies and has experience in all major areas of the biopharmaceutical industry including: drug discovery, diagnostics, analytical instrumentation, and specialty reagents and chemicals.
Through the process of building early stage companies, Dr. Hawkins has been involved in the strategic and operational aspects of founding, growing, and exiting emerging businesses. In this regard, he has been involved in a variety of business development and financial transactions including the acquisition and sale of companies and the solicitation of equity and debt financing.
Formerly, Dr. Hawkins was the President and CEO of Synthecell Corporation, a company providing the specialty design and manufacture of nucleic acids and peptides to major international research institutions and pharmaceutical houses for research and clinical diagnostics applications. In conjunction with this company, Dr. Hawkins served as President and CEO of Genetic MediSyn Corporation, a biotechnology company specializing in the discovery of genetically targeted therapeutics based on antisense technology.
Over the past fifteen years, Dr. Hawkins has also served as CEO of three additional companies: Bio-Tech Imaging, Inc., a company focused on cell-based diagnostics and the treatment of HIV infection; Dynamic Biosciences Corp., a scientific instrument company developing a platform technology for the characterization of intermolecular interactions; and Neurotrophic Bioscience, Inc., a drug discovery company involved in the advancement of therapies for neurodegenerative disorders including Parkinson's disease.
Over the past 15 years Dr. Hawkins has also co-founded and served as the Editor-in-Chief of the peer-reviewed scientific journal Antisense Research and Development. He has organized numerous scientific and business conferences and has authored several major industry reports on gene therapy and genomics as well as numerous scientific and industry articles on a variety of life science subjects. Dr. Hawkins has also consulted for companies ranging in size from startup to Fortune 500 and on projects involving business development, technical analysis, and due diligence.
Dr. Hawkins received his baccalaureate degree in biology from the University of Western Ontario, London, Ontario, Canada, his MBA degree from George Mason University, Fairfax, Virginia, and his doctorate in molecular biology from Baylor College of Medicine in Houston, Texas. He conducted post-doctoral studies at the National Institutes of Health in Bethesda, Maryland, and subsequently served as an Assistant Professor at the Hébèrt School of Medicine, Uniformed Services University of the Health Sciences, also in Bethesda, Maryland. Dr. Hawkins currently serves as an Adjunct Professor at Georgetown University in the Department of Biochemistry and Molecular & Cellular Biology.
Contact Information
James (Jim) W. Hawkins
Managing Director
8065 Leesburg Pike
Suite 750
Vienna
,
VA
22182
United States
Direct:

202-470-1971
Mobile:

240-354-7300
Fax:

202-785-9413
Office of Supervisory Jurisdiction: Washington, DC Metro