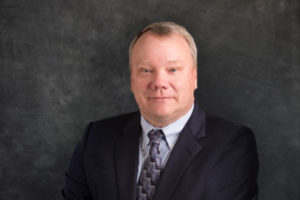 Greg Hagfors
Senior Advisor
greg.hagfors@live.com
Highlights
Chief Executive Officer, Bend Memorial Clinic
Highlights
Senior Vice President – Healthcare, Paley Dixon
Highlights
Chief Executive Officer – Great Falls Clinic
Highlights
Associate Administrator – Mankato Clinic
Industry Expertise
Healthcare
Greg Hagfors, a FOCUS Senior Advisor, has been a senior level healthcare executive for over 25 years.  His interests are in strategy development and deployment, operational and financial performance enhancement, and leadership development.
Mr. Hagfors currently works at Castling Partners as Managing Director and oversees Castling Medical Management.  Castling Medical Management is a division of Castling Partners that provides ongoing, long term contract management support to hospital and health system sponsored medical practices, networks and clinical service lines.
Prior to joining Castling Partners, he served as CEO of the Bend Memorial Clinic.  In addition to helping the clinic grow, Mr. Hagfors was involved as a Board member and chaired the finance committee of the Central Oregon Health Council which was created to provide governance and guidance for the region's Clinical Care Organization in central Oregon that cared for approximately 50,000 Medicaid members.
Prior to joining BMC, Mr. Hagfors was the Senior Vice President - Healthcare for Paley Dixon where he led the firm's mergers and acquisitions activities for the healthcare sector and also worked with other business sectors as an advisor/consultant for buyers and sellers of companies.
Before joining Paley Dixon, he was the CEO of the Great Falls Clinic in Montana.  He helped the group grow significantly in size and geographic scope throughout central Montana.  He created and was Co-CEO of a joint venture with Blue Cross and Blue Shield of Montana named Montana Care that offered managed care products to fully insured and self-insured businesses.  The Clinic added multiple satellite locations both locally and regionally and partnered with Essentia Health to acquire and operate a hospital.
Mr. Hagfors has been actively involved in the Economic Development Boards in both Great Falls Montana and in Bend Oregon.  He served on the Board of the Alumni Association for North Dakota State University.   He also served on the Chamber of Commerce Board of Directors in Great Falls Montana.   He has been a long time member of the Medical Group Management Association and the American Group Practice Association.
Mr. Hagfors earned his Bachelor of Science Degree in Business Administration from North Dakota State University and a Masters in Business Administration Degree from Minnesota State University.
Mr. Hagfors lives in Bend Oregon with his wife Patty and has four children, Bryn, Gavin, Madison and Morgan.
Contact Information
Greg Hagfors
Senior Advisor
Office of Supervisory Jurisdiction: Los Angeles, California Metro