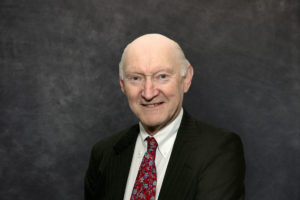 Gerald Turner
Senior Advisor
gerald.turner@focusbankers.com
Highlights
Chairman, M&A Worldwide
Highlights
Co-Founder and Chairman of Potomac Capital Group
Highlights
Chief Financial Officer and Executive Vice President, Tarmac America Inc.
Industry groups
Gerald Turner, a FOCUS Senior Advisor, has over twenty-five years of executive level experience in a wide range of sectors including building and roofing materials, diverse financial services, direct marketing, specialty retailing, commercial data base management, and consumer brand marketing and packaging. He is also an entrepreneur and angel investor.
Prior to joining FOCUS, Mr. Turner co-founded and chaired Potomac Capital Group, LLP, a Northern Virginia based mergers and acquisitions firm. There he was active in both buy and sell-side mergers and acquisitions in a variety of industries. For over ten years he was particularly active in the MBO/MBI arena in the United Kingdom. During his tenure with Potomac Capital Group, Mr. Turner acted as a non-executive Vice Chairman of Blair Rubber Company, a tank and pipe linings manufacturer for hazardous environments and Hyload, Inc., manufacturer of continuous bituminous roofing. Potomac Capital acted on behalf of the buyer of both companies.
Mr. Turner served as Vice President and Chief Financial Officer and then Executive Vice President, Tarmac America Inc., the $600 million division of UK based Tarmac PLC, a diversified building materials manufacturer, with plants in the Southeast, Texas and California. While with Tarmac, he opened and staffed the corporate office, raised over $100 million for the UK parent from divestitures, and mounted a successful anti-trust defense.
For twenty years, Mr. Turner enjoyed a diverse career with the American Can Company. During that time the company changed via acquisition and divestiture from a manufacturer of packaging and paper to a financial services company, with stops along the way in specialty retailing, catalog merchandising and information services. As General Manager, Trade Access Group, he built and marketed a proprietary data base which is, even today, a grocery industry standard. A as Assistant to the Chairman and CEO, he repositioned Musicland, Inc. the nation's largest music retailer for growth. As Vice President and Sector General Auditor, Financial Services, he assured financial controls in a disparately sourced (via acquisition) multi-billion dollar financial services business.
Mr. Turner is a Managing Partner at Seraphim Capital, a London, England based early stage venture capital fund. He represents FOCUS on the Board of Advisors of the Business Growth Alliance, a group of service providers to family owned businesses. He is the Chairman of M&A Worldwide, an alliance of middle market M&A firms covering 27 countries. He serves on the Board of Kidney Kids,Inc., a 501(c)3 charity devoted to supporting children with kidney disease and their families. Mr. Turner is a Fellow of The Linnean Society of London.
Mr. Turner was educated at Oxford University, from which he holds a B.A. and M.A., at the Wharton Graduate School of Business, where he was a Thouron Scholar and at the Harvard Graduate School of Business, where he completed the Program for Management Development (executive education).
Contact Information
Gerald Turner
Senior Advisor
8065 Leesburg Pike
Suite 750
Vienna
,
VA
22182
United States
Phone:

202-470-1972
Mobile:

202-365-8844
Fax:

202-785-9413
Office of Supervisory Jurisdiction: Washington, DC Metro