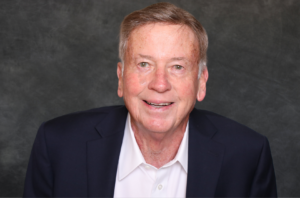 George M. Shea
Managing Director
[email protected]
Highlights
President & CEO, InfoSafe
Highlights
1st Industry Marketing head for Digital Equipment Corp.
Highlights
Tripled NDC's size through accretive acquisitions and international expansion
Highlights
Executed over 100 acquisitions, financings, and strategic alliances
Industry Expertise
Business Services and Business Process Outsourcing
Industry Expertise
Healthcare Products and Services
Industry Expertise
IT Services and Solutions
Industry Expertise
Payment Systems
Industry Expertise
Software
Industry Expertise
Telecommunications
Industry groups
Industry groups
Industry groups
George M. Shea, a FOCUS Managing Director, has over 30 years of broad industry experience in acquisitions and divestitures, corporate finance, business development, strategic planning, marketing, sales and operations for public and private companies. Utilizing a unique combination of operating management expertise and major M&A, financing and business development experience, he has acted as a principal or facilitator in over 100 transactions.
Prior to joining FOCUS, for the past 14 years, Mr. Shea ran a boutique investment bank, Ambassador Capital Corporation, of Atlanta and Jacksonville, where he acted as a finder and consultant in new business development activities for software, payment systems, IT services, healthcare and telecommunications companies. Services included mergers, acquisitions and divestitures, capital sourcing, marketing and strategic planning, valuation, post-merger integration and creation and management of new distribution channels.
Mr. Shea arranged the largest single infusion of equity capital ($25 Million) into an early stage technology-based company in Georgia's history, a transaction later named "Venture Capital Deal of the Year."
Previous assignments include head of acquisitions and business development for a major public payment systems and IT services company where he sourced and implemented nine acquisitions over a four-year period, quadrupling the company's revenues with no earnings dilution.
Mr. Shea also was President and CEO of InfoSafe Corporation, a telecommunications and software company, and was Digital Equipment Corporation's first Industry Marketing Director, responsible for five organizations aggregating over $500 Million annually in revenue.
A graduate of Colby College (honors – Independent Studies), George Washington University and the Stanford Executive MBA Program, Mr. Shea currently serves on the Board of the USO (United Services Organization), the Amelia Arts Academy and the Amelia Island Association. He also has served on the Board of a number of technology growth companies and industry trade associations.
Contact Information
George M. Shea
Managing Director
Phone:

904-491-1757
Mobile:

904-206-0219
Fax:

904-491-5267
Office of Supervisory Jurisdiction: Atlanta, Georgia