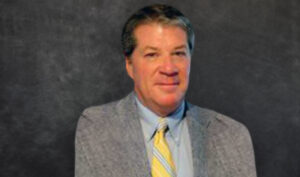 George Armbruster
Senior Advisor
[email protected]
Highlights
Archstone Consulting
Highlights
Principal & General Manager, Advanced Automation Technologies
Highlights
Clients include General Motors, Ford, Emerson Electric, Brown & Williamson Tobacco, Caterpillar
Industry Expertise
Manufacturing
Industry Expertise
Automotive
Industry Expertise
Distribution
Industry Expertise
Printing
Industry Expertise
Retail
Industry Expertise
Advertising & Marketing
Industry Expertise
Supply Chain Management
Industry Expertise
Power Equipment
Industry groups
George Armbruster comes to FOCUS as a Senior Advisor from an extensive business management consulting career. Specializing in business process optimization and operations analysis, Mr. Armbruster brings broad and deep experience across many industries including manufacturing, heavy equipment, automotive, power equipment, diesel technologies, electro-mechanical and automation controls, warehousing and distribution, industrial supply and distribution, automated identification, bar-coding & RF ID, printing, retail, advertising , marketing and new product development. Services to clients include process and product re-engineering, product and corporate strategy development, operations strategy development, supply chain management, strategic sourcing, marketing strategies development and new business development.
From 2003 through 2007 with Archstone Consulting, Mr. Armbruster has led a wide range of successful projects that have involved new business development, materials cost reduction, engineering cost reduction and automated reporting systems.
From 1985 until 2003 Mr. Armbruster was the principal and general manager of General Advanced Automation Technologies in Chicago and Crystal Lake, Illinois. This firm specialized in the application of new technologies to a wide range of business processes that helped companies to determine faster and cheaper ways to bring their products to market. Mr. Armbruster also developed computer-aided analytics of geo-demographic data mapping and consumer / user psychographics to achieve improved product development and more targeted distribution, helping clients maximize production and financial resources.
Mr. Armbruster's clients have included General Motors, Ford, Emerson Electric, Electro-Motive Diesel, Yanmar Diesel, Brown & Williamson Tobacco, Caterpillar and Goss International, as well as numerous small and medium-sized local and regional businesses.
An alum of Northwestern University, Mr. Armbruster has continued advanced studies at both the University of Chicago and Northwestern University's Kellogg Graduate School of Management.
Mr. Armbruster resides in the Village of Golf and has served on the Village Board. Mr. Armbruster remains an interested and active member of the elementary and high school caucus governance bodies.
Contact Information
George Armbruster
Senior Advisor
30 North LaSalle Street
Suite 2024
Chicago
,
IL
60602
United States
Office of Supervisory Jurisdiction: Washington, DC Metro