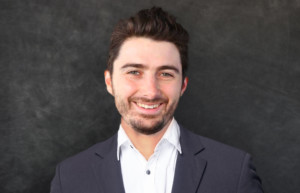 Galen Pyle
Senior Advisor
galen@focusbankers.com
Industry Expertise
Cloud Computing
Industry Expertise
E-Commerce
Industry Expertise
Digital Marketing
Industry groups
​Galen Pyle is an experienced e-commerce founder and operator for over 10 years, selling products to over 3,000 stores in USA and in 30 countries across the globe. Significant Amazon FBA and Shopify experience.​
​Mr. Pyle's second company was a technology company backed by cloud computing for selling products on Amazon. After his second company was acquired by Cart Logic, Mr. Pyle launched an initiative within Cart Logic, which generated several millions of dollars of revenue in a very short period of time. With this rapid growth, Cart Logic won #1 Fastest Growing Company in Oregon in 2017 as recognized by the Portland Business Journal. ​
​In 2017, Cart Logic pivoted to become a digital marketing agency. Recognized for digital marketing leadership, Mr. Pyle was promoted to Chief Executive Officer. As a digital marketing agency, Cart Logic provided state of the art services to dozens of nationally recognized brands and local highly-scalable startups. The services included Amazon account management, Google Pay Per Click campaigns, Facebook Advertising campaigns, email drip campaigns, and digital strategic leadership for e-commerce brands. ​
​Mr. Pyle was instrumental in Cart Logic's angel Investments to highly-scalable local e-commerce startups.  One example of a success story was their investment in Sleep Direct (www.sleepdirect.com). Their investment and digital marketing services helped the Sleep Direct achieve a highly successful exit. In that acquisition, Cart Logic generated a 1000 times return on their investment in the company.​
​Mr. Pyle led and successfully completed the M&A sale of Cart Logic in March 2020. Excited about the opportunity to help e-commerce business owners successfully complete M&A transactions for themselves, Mr. Pyle joined FOCUS in June 2020. He is a mathematician by training, an award-winning chess player, and began his career as a cloud computing consultant for Nike and Sony Pictures. ​
Contact Information
Galen Pyle
Senior Advisor
Office of Supervisory Jurisdiction: Los Angeles, California Metro