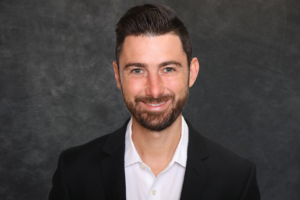 Galen Pyle
Senior Advisor
[email protected]
Industry Expertise
Cloud Computing
Industry Expertise
E-Commerce
Industry Expertise
Digital Marketing
Industry groups
Galen Pyle is an experienced e-commerce entrepreneur, having founded and operated several online companies over 10 years, selling products to over 5,000 stores in the U.S. and in 30 countries. He has significant experience working with Fulfilment by Amazon (FBA) and Shopify e-commerce companies.
Mr. Pyle was the owner, founder and CEO of Your Supply Company, an e-commerce digital marketing technology provider that was sold to Cart Logic in 2015. Your Supply Company's technology added over $10 million in incremental sales to Cart Logic in the first three years. As a result of sales from the acquisition of Your Supply Company, Cart Logic was named the #1 and #7 Fastest Growing Company in Oregon in 2017 and 2018, respectively, by the Portland Business Journal.
In 2017, Mr. Pyle was promoted to Chief Executive Officer of Cart Logic as it pivoted to become a digital marketing agency providing state-of-the-art services to nationally recognized brands and local startups. Cart Logic also became an influential angel investor in e-commerce companies. One of those investments, Sleep Direct, netted Cart Logic a 50,000% return when Sleep Direct was sold to BuyPap. Mr. Pyle then engineered the sale of Cart Logic to GRAYBOX in March 2020.
Mr. Pyle was also owner, founder and CEO of Hyperscale Marketing, a digital agency specializing in Amazon, SEO, and lead generation, which he successfully sold to StatBid in 2021.
Following Cart Logic's sale, Mr. Pyle joined FOCUS as co-founder of our e-commerce industry group to help business owners sell their own companies.
In addition to his work at FOCUS, Mr. Pyle is the owner, founder and CEO of Best Knight Games, an e-commerce digital marketing company.
Mr. Pyle is a mathematician by training and an award-winning chess player. He began his career as a cloud computing consultant for Nike and Sony Pictures. He received his Bachelor's degree in philosophy from Reed College and attended the post baccalaureate program in mathematics at Portland State University. Mr. Pyle is also an active executive advisor with several nonprofit groups.
Contact Information
Galen Pyle
Senior Advisor
Office of Supervisory Jurisdiction: Los Angeles, California Metro