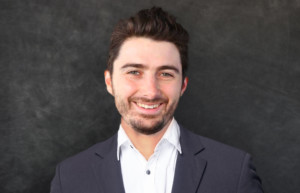 Galen Pyle
Senior Advisor
galen@focusbankers.com
Industry Expertise
Cloud Computing
Industry Expertise
E-Commerce
Industry Expertise
Digital Marketing
Industry groups
Galen Pyle, a FOCUS Senior Advisor, specializes in cloud computing, e-commerce, and digital marketing.
Mr. Pyle's first career was in cloud computing, where he was a consultant with Slalom Consulting. In that role, he focused on creating scalable cloud architecture in Amazon Web Services and Google Cloud Compute for Nike and Sony Pictures. In 2011, Mr. Pyle pursued his passion for entrepreneurship and created his first e-commerce company. He studied digital marketing and became an expert in a wealth of digital marketing tactics and developed a specialty in selling on Amazon. By 2014, Mr. Pyle started his second e-commerce company, and created a python webcrawler with the capability to leverage cloud computing to screen scrape Amazon for the top-selling highly-profitable products, and then source and sell those products. By 2015, Mr. Pyle's business was acquired by Cart Logic, an e-commerce powerhouse in Portland, Oregon with a dozen websites exceeding $60 million in annual sales.
After his company was acquired by Cart Logic, Mr. Pyle launched an initiative within Cart Logic to leverage his expertise and technology combined with Cart Logic's vendor purchasing network, which generated $1M in 2015, $3.5M in 2016, $7M in 2017. With this rapid growth, Cart Logic won #1 Fastest Growing Company in Oregon in 2017 as recognized by Portland Business Journal.
In 2017, Cart Logic simultaneously pivoted to become a digital marketing agency. In the capacity of leading the vision and execution, Mr. Pyle was promoted to Executive Vice President and then to the Chief Executive Officer role. As a digital marketing agency, Cart Logic provided state of the art services to dozens of nationally recognized brands and local highly-scalable startups. The services included Amazon account management, Google Pay Per Click campaigns, Facebook Advertising campaigns, email drip campaigns, and strategic leadership for e-commerce brands. Additionally, Cart Logic made Angel Investments to local highly-scalable for e-commerce startups where the brand would receive investment and hire Cart Logic for digital marketing services.
Mr. Pyle led and successfully completed the sale of Cart Logic in March 2020. Excited about the opportunity to help business owners successfully complete a M&A transaction for themselves, Mr. Pyle joined FOCUS officially in June 2020. He is a valuable advisor to help you execute strategically and exit profitably in cloud computing, e-commerce, and digital marketing sectors.
Contact Information
Galen Pyle
Senior Advisor
Office of Supervisory Jurisdiction: Los Angeles, California Metro