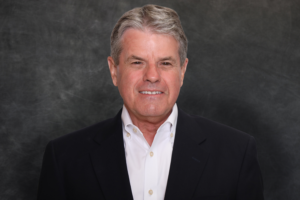 Eric Oganesoff
Managing Director, Supply Chain Team Leader
[email protected]
Highlights
CEO, GreenStone Industries, Inc.
Highlights
President and CEO, TracerNET, Inc.
Highlights
President, Washington Resources Group, Inc.
Highlights
White House appointment to NASA
Industry Expertise
Manufacturing
Industry Expertise
Software and Information Technology
Industry Expertise
Supply Chain Technologies
Industry Expertise
Wireless Solutions
Industry groups
Industry groups
Eric M. Oganesoff, a FOCUS Managing Director, heads FOCUS's Supply Chain practice and is also a member of the Government and Defense group. He has conducted over 80 M&A, debt and capital raise transactions. He has over 20 years of senior executive level experience in leading businesses ranging from wireless solutions, software, and RFID services to manufacturing, industrial products, energy and environmental products, and government contracting.
In the two years prior to joining FOCUS, Mr. Oganesoff led or co-led the formation of three companies in RFID services, supply chain and logistics solutions, and advanced fiber product manufacturing. He led the business strategy development, M&A transactions and capital raise activities as an investor and transition CEO in these ventures.
Before joining FOCUS Mr. Oganesoff served as the CEO or president of several companies. He was president and CEO of TracerNet, an enterprise level wireless mobile asset management solutions provider for commercial fleets. Before that he served as founder, chairman and CEO of Greenstone Industries, a consolidation of specialty fiber environmental product manufacturers and distributors with nine manufacturing facilities across North America. He also served as president of Washington Resources Group, Inc. (WRG), a diversified holding company with a total of 22 operating subsidiaries and high-tech venture capital investments and a wholly-owned subsidiary of Washington Gas Light.
Mr. Oganesoff received a White House appointment to NASA as Special Assistant to the Associate Administrator, Office of Space Flight, where he headed the NASA task force that developed NASA's first strategic marketing plan for Space Shuttle launch services. In this role he directed efforts to determine sales, pricing strategies, NASA's involvement in insurance, financing, and countertrade. He received a Presidential Commendation from President Reagan for his work at NASA.
Mr. Oganesoff received his Bachelor of Science degree in electrical engineering from the University of Maryland. He earned his MBA from Southern Illinois University. He has also served on the board of many high-tech and emerging companies and industry associations.
Contact Information
Eric Oganesoff
Managing Director, Supply Chain Team Leader
8065 Leesburg Pike
Suite 750
Vienna
,
VA
22182
United States
Direct:

202-470-1969
Mobile:

301-509-8660
Fax:

202-785-9413
Office of Supervisory Jurisdiction: Washington, DC Metro