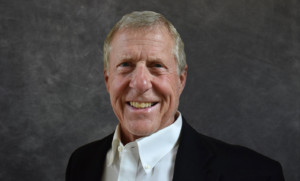 Ed Morgan
Senior Advisor
[email protected]
Highlights
Former COO/CFO, Guaranty RV
Highlights
Former controller for Arneson Marine
Highlights
Lead Guaranty during the great recession of 2007 – 2009
Highlights
Consistent member of RV Business Magazine's Top 5 dealer ranking
Highlights
Newmar Platinum Dealer
Highlights
Winnebago Circle of Excellence member
Highlights
Current member of the AICPA
Highlights
Current member of Oregon Society of CPA's
Highlights
Past member of the Institute of Management Accountants
Industry Expertise
RV Dealerships
Industry groups
Ed Morgan, a FOCUS Senior Advisor, is a 25-year veteran of the recreational vehicle industry. After a 10-year stint as a Certified Public Accountant and a short time as controller of Arneson Marine, a marine drive manufacturer in Las Vegas, Mr. Morgan began his career in the RV business as an owner of Collins Manufacturing, a small RV manufacturing company in Springfield, Oregon. In 1994, he and a partner purchased the company from a bankruptcy estate and operated it for more than three years. Starting with no active dealers, they grew the business to 30 dealers and expanded its territory from a few western states to as far east as Florida.
That experience prepared Mr. Morgan for his next career move in 1998, when he transitioned to the dealership side of the industry, first as controller, then chief financial officer and eventually general manager of Guaranty RV, then the second largest single-point dealership in the U.S. During his 23-year career at Guaranty, he successfully brought the dealership into the digital age, modernized operations, and led the business through the Great Recession of 2007–2009 and a transition to the second generation of family owners after the passing of the founder in 2016. The dealership was a consistent member of the top five RV dealerships in America, a Winnebago Circle of Excellence dealer, and a Newmar Platinum dealer.
Mr. Morgan is intimately familiar with the challenges and opportunities of family-owned businesses and has a deep understanding of the impact those companies have on the communities in which they operate, the people they employ, and the legacies they want to provide.
Mr. Morgan earned a BS degree in Accounting from the University of Oregon, where he was a member of Beta Alpha Psi, the international honor society for accounting, finance and information systems students. A CPA and a Certified Management Accountant (retired), he is a current member of the American Institute of Certified Public Accountants and the Oregon Society of Certified Public Accountants and a past member of the Institute of Management Accountants. He is a member of the board of directors of Gorilla Capital, a small privately-held fix-and-flip operator and finance company in Eugene, Oregon. Mr. Morgan is based in Junction City, Oregon.
Contact Information
Ed Morgan
Senior Advisor
3961 Mirror Pond Way
Eugene
,
OR
97408
United States
Office of Supervisory Jurisdiction: Washington, DC Metro