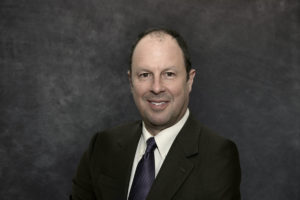 Dr. Paul A. Robinson
Senior Advisor
paulrobinson@atr-usa.com
Highlights
R&D Magazine top 100 new products Award
Highlights
Lockheed Technical Excellence Award for Wind Shear detection Algorithms
Highlights
NASA Aviation Safety & Security Program Award for Aviation Weather Safety Research
Highlights
Founder & CEO of AeroTech Research
Highlights
8 patents awarded
Highlights
Member of The Entrepreneurs' Organization
Highlights
Over 40 technical publications
Industry Expertise
Government
Industry Expertise
Aerospace
Industry Expertise
Aviation
Industry Expertise
Technology Commercialization
Industry groups
Dr. Paul A. Robinson has over 25 years as an aerospace professional. He has worked in the areas of research and development, product commercialization, and strategic planning.
He joined NASA to develop and test systems to detect wind shear, a deadly atmospheric phenomena that has led to major airliner accidents. From this work he received an R&D Magazine Award for one of the 100 most significant new products of the year.
Dr. Robinson left NASA and founded AeroTech Research. Working with NASA, FAA, and industry, AeroTech developed turbulence detection systems for aircraft. AeroTech's products are now on over 500 commercial airliners worldwide. Dr. Robinson has worked closely with major carriers to quantify the cost impacts of turbulence encounters on their operations, and mitigate the effects using AeroTech's technologies. When used operationally, AeroTech's products demonstrated significant cost savings, including a 98% reduction in unnecessary maintenance inspections after turbulence encounters. These products led to Dr. Robinson being nominated as a finalist in the Aviation Week & Space Technology magazine 2011 Laureates Awards.
Dr. Robinson has negotiated licensing and intellectual property agreements with governments and industry internationally. He has also been involved with technology commercialization start-ups providing consultation on business case and value proposition development, capitalization, and management team formation. He also consults with companies working to commercialize technologies developed in government programs, and with FAA in the implementation of new air traffic management technologies.
Dr. Robinson received his B.Sc. (Hons.) in Engineering from Glasgow University, and M.A.Sc. and Ph. D. in Aerospace Engineering from the University of Toronto. Dr. Robinson has been awarded 8 patents.
Contact Information
Dr. Paul A. Robinson
Senior Advisor
11836 Fishing Point Drive
Suite 200
Newport News
,
VA
23606
United States
Office of Supervisory Jurisdiction: Washington, DC Metro