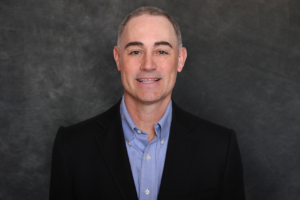 David Freeland
Managing Director
[email protected]
Highlights
Vice President in the Communications and IT Groups at Redwood Capital
Highlights
Technology investment banker at America's Growth Capital
Highlights
Management consultant at Monitor Group and CRA International
Highlights
Valuation consulting with the Finance Group at CRA International
Industry Expertise
Enterprise Software
Industry Expertise
Internet Infrastructure
Industry Expertise
IT Software and Services
Industry Expertise
Retail / Logistics
Industry Expertise
Telecommunications Technology and Services
Industry groups
David Freeland, a FOCUS Managing Director, has more than 15 years of experience providing investment banking and management consulting services to a variety of corporate clients, ranging from the Fortune 500 to start-up businesses. He has been an investment banker since 2003, advising clients on mergers and acquisitions and capital raising transactions. During his investment banking career, Mr. Freeland has primarily focused on technology-driven sectors, including telecommunications (telecom), IT, internet infrastructure and enterprise software. His transaction experience includes telecom and cable services, telecom carrier software, network management software, call centers, IT management and security platforms, IT consulting and outsourced services, colocation/ managed hosting and business intelligence.
Prior to joining FOCUS, Mr. Freeland was an investment banker, first at America's Growth Capital and then at Redwood Capital Group. As a Vice President at Redwood Capital, Mr. Freeland was responsible for business development and transaction execution in the Communications Group and the IT Group. He provided clients with advice on mergers and acquisitions and capital raises, primarily in the form of growth equity and/or mezzanine debt. Mr. Freeland also worked at America's Growth Capital, serving enterprise software, business services and semiconductor clients.
Mr. Freeland began his career as a management consultant, working first at Monitor Group and then at CRA International. He consulted to clients in sectors ranging from telecom to chemicals, advising on corporate and business strategy. At the corporate level, he focused on business portfolio strategy, divestitures and mergers and acquisitions. At the business unit level, he focused on growth and turnaround strategies, including marketing improvements, new technologies, acquisitions and operational adjustments. At CRA, Mr. Freeland also worked with the Finance Group on financial valuation of businesses, products and assets in support of litigation.
Early in his career, Mr. Freeland provided research support for Michael Porter, an internationally recognized economist, for national economic development studies. He also provided research support for Carl Kester, a Harvard Business School professor, for research on corporate growth opportunities and shareholder value.
Mr. Freeland graduated from Middlebury College with a B.A. in History and received his M.B.A. from Columbia Business School.
Contact Information
David Freeland
Managing Director
1907 Leavenworth Street
Suite 6
San Francisco
,
CA
94133-2578
United States
Office of Supervisory Jurisdiction: Los Angeles, California Metro