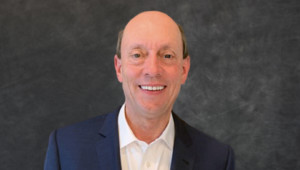 Curt Karges
Managing Director and Industrials and Energy Team Leader
curt.karges@focusbankers.com
Highlights
Head of Houston Corporate Finance, Coordinator of Global Energy, PwC
Highlights
Head of Middle Market Investment Banking, Gulf Coast region, JPMorgan
Highlights
Completed over $5bn in M&A transactions*
Highlights
Raised over $250bn in capital by leading IPOs and equity offerings, High Yield and Investment Grade bonds and Syndicated bank financings*
Industry Expertise
Industrials
Industry Expertise
Engineering & Construction
Industry Expertise
Oil & Gas
Industry Expertise
Business Services
Industry Expertise
Durable Retail Goods
Industry groups
Curt Karges, a FOCUS Managing Director, has over 30 years of experience in investment banking in the Industrial and Energy sectors. Prior to joining FOCUS, Mr. Karges led PwC's Houston Corporate Finance practice ("CF") as head of the Houston CF office and CF global sector coordinator for Energy.
Prior to joining PwC, Mr. Karges was a founder of JP Morgan's Mid-Cap Investment Banking business responsible for the US Gulf Coast region after spending ten years as a commercial banker.  Currently, at FOCUS, Mr. Karges consults with corporations, families and investors interested in monetizations, acquisitions, capital raising or strategy development.
Mr. Karges' skill sets include financial strategy, capital raising and M&A.  He has raised billions of capital in equity, debt, mezzanine and hybrid markets, both public and private.  He has developed strategies for clients and implemented balance sheet structures to support those strategies, including the M&A transactions to execute that vision.
With over thirty years of experience, Mr. Karges has represented clients from emerging new businesses to multi-billion dollar global firms. He enjoys a diversified client base in many industries, including engineering & construction, oil and gas services, capital goods, industrial and business services.
* Transactions completed at JPMorgan and PwC
Contact Information
Curt Karges
Managing Director and Industrials and Energy Team Leader
Office of Supervisory Jurisdiction: Atlanta, Georgia