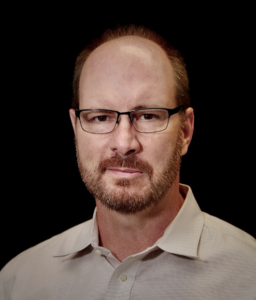 Courtney J. Ryan
Senior Advisor
Highlights
Founding Partner, Steadfast Partners
Highlights
EVP for Enterprise Strategy and Corporate Development, Jabil
Highlights
CEO, Jabil Healthcare & Packaging
Industry groups
Courtney Ryan is a Founding Partner of Steadfast Partners, an industrial technology advisory group founded by four seasoned C-suite executives with over 100 years of combined experience growing a small, regional manufacturer into a Fortune 150 global powerhouse. Steadfast brings a passion for creating a purpose-driven culture with deep expertise developing and driving competitive advantage across Enterprise Strategy and Operations.  The endeavor aims to directly help private equity sponsors accelerate and maximize value creation in their portfolio companies.
Courtney recently departed Jabil after a 27-year career, where his most recent position was that of EVP, Enterprise Strategy and Corporate Development.  In this role he was responsible for driving Jabil's Enterprise Strategy, M&A, R&D, and Sales Enablement functions.  Courtney directly led several acquisitions, including two of the company's most transformative.  The first, Nypro, was a $1.1B manufacturer of polymer-based healthcare and packaging products.  The second was the unprecedented carve out of 14 plants from Johnson & Johnson, representing ~$1.5B in COGS to Johnson & Johnson supporting orthopedic and endoscopic franchises representing over $10B of revenue.  The deal remains the largest deal to date in outsourcing of healthcare devices and carries with it a 15-year supply agreement.
Courtney was CEO of Jabil's Healthcare & Packaging division from 2013 to 2016, where he built a $400M healthcare business into an industry-leading $2.5B global franchise through a combination of organic and acquisitive growth.   Prior to that he held the roles of Senior Vice President Global Business Units, where he had responsibility for Jabil's Industrial, Defense, and Aerospace businesses.
Earlier in his career, Courtney was Senior Vice President of Global Supply Chain and VP of Operations for Europe, where he was responsible for 13 plants in eight different countries.  Courtney started as a Quality Engineer with Jabil in 1993.  Courtney holds an MBA and a BA in economics, both from the University of Florida.  He also serves on the University of Florida's MBA and Supply Chain Advisory Boards, and has recently joined the Board of Trustees for St. Petersburg General Hospital in St. Petersburg, FL.
Contact Information
Courtney J. Ryan
Senior Advisor
Office of Supervisory Jurisdiction: Washington, DC Metro