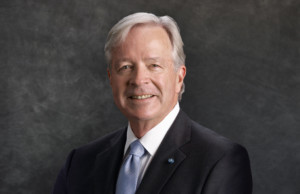 Dr. Bruce J. Holmes
Senior Advisor
bruce.holmes@focusbankers.com
Highlights
Senior Executive Service leadership at NASA
Highlights
CTO for Alaka'i Technologies
Highlights
Senior Advisor to SmartSky Networks
Highlights
Fellow of the AIAA and the Royal Aeronautical Establishment
Highlights
Principal, Holmes Consulting, LLC
Highlights
Founder of NextGen Sciences, LLC
Highlights
Founder & Chief Strategist, DayJet Corporation
Industry Expertise
Aviation
Industry Expertise
Government
Industry Expertise
Advanced Manufacturing
Industry groups
Industry groups
Dr. Bruce J. Holmes is a five-decade veteran of aviation leadership in research and development, air taxi operations, aircraft development and disruptive innovations in his field. His background includes industry and government roles in Senior Executive Service leadership at NASA, in the commercial on-demand air carrier world, with aviation software startups, on the U.S. NextGen founding team, and most recently on an electric vertical takeoff and landing (eVTOL) air vehicle.
In addition to his role as CTO for Alaka'i Technologies launching the first hydrogen fuel-cell-powered electric air mobility vehicle, he is a senior advisor to SmartSky Networks, supporting the launch of a unique WiFi Air-to-Ground aviation connectivity solution and an apps development platform, contributing to the Internet of Things that Fly.
Dr. Holmes also serves on the Board of Directors for AURA Network Systems, supporting the launch of the first commercial, dedicated nationwide air-to-ground wireless communications network for command and control, voice, data, and navigation for aviation. He serves on special groups for the National Academy of Science, Engineering, and Medicine, the FAA Administrator's Research, Engineering, and Development Advisory Committee – NAS Operations Subcommittee (REDAC).
He has published over one hundred technical papers, received ten patents in aeronautics, been honored with numerous NASA medals and professional society awards, including the FAA Wright Brothers Master Pilot Award, recognizing 50 years of safe flying. He is a Fellow of the AIAA and the Royal Aeronautical Establishment.
Dr. Holmes is an active pilot and thrilled owner of and flight instructor in an ICON A5 amphibian aircraft.
Contact Information
Dr. Bruce J. Holmes
Senior Advisor
205 Skimino Landing Dr.
Williamsburg
,
VA
23188-2251
United States
Office of Supervisory Jurisdiction: Washington, DC Metro