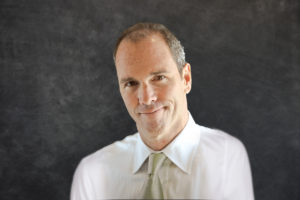 Brien Biondi
Senior Advisor
brien.biondi@focusbankers.com
Highlights
Founder and CEO, The Biondi Group
Highlights
President and COO, The League Asset Corporation
Highlights
Executive Director, Chief Executive's Organization
Highlights
CEO, Entrepreneurs Organization
Highlights
CPA & MBA
Brien Biondi, FOCUS Senior Advisor, is a skilled and innovative leaderwith broad-based experience in operations, finance, business management, governance and entrepreneurship.
With 30 years of business management experience — the past 15 serving as chief executive officer — Mr. Biondi brings a proven ability to focus on an organization/company's vision, growth, funding and staffing to maintain a competitive edge.  He has diverse and functional expertise leading high-growth, high-visibility global organizations in order to achieve top performance, sound results and profitability.
As an advisor, executive consultant and business development/corporate strategist, Mr. Biondi's expertise includes:
Leading change in growth-oriented, private and public companies
Positioning companies for optimal growth and success
Growing revenue and profits
Overseeing public acquisitions
Working with venture capitalists and angel investors
Managing budgets and financial audits
Redesigning and fine-tuning operational systems and processes
Leading and developing management teams and company staffing; assembling effective sales teams
Developing and utilizing innovative marketing and branding strategies
Working closely with prominent Boards and Executive Committees
Understanding international business with expertise in cultural assessment
Cultivating a comprehensive international business network with an impressive Rolodex of key contacts and connections
Mr. Biondi works with some of the best and brightest minds of the world.  He served as the Chief Executive Officer of the 11,000-member Entrepreneurs' Organization (EO) consisting of CEOs and presidents for seven years.  He also served as Executive Director of the Chief Executives' Organization (CEO), a by invitation only YPO-graduate organization.
Mr. Biondi has and is currently serving on several boards and  enjoys numerous professional affiliations. He is a Member of YPO and its Executive Committee of YPO Washington, DC Chapter.  Mr. Biondi earned his BS in Business Administration from The American University in Washington, DC and his MBA from the College of William and Mary in Williamsburg, VA.
Contact Information
Brien Biondi
Senior Advisor
Office of Supervisory Jurisdiction: Washington, DC Metro