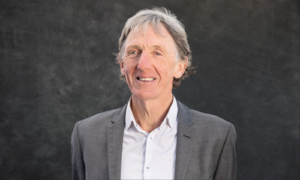 Brian McGann
Founder/Senior Advisor
[email protected]
Brian, a FOCUS Founder/Senior Advisor, is a Fellow of Chartered Accountants Ireland, he has developed his reputation in corporate finance, financial and business strategy and is widely acknowledged as one of the country's leading business strategists.
Brian has a keen interest in economics and provides strategic business advice across all business sectors. He has significant hands-on management experience in terms of his ability to work alongside senior business executives in their delivery of growth focused M&A activity.
Brian was a Founding Partner of BDO in Ireland and was instrumental in the growth of the firm to becoming a leading top 6 accountancy firm within Ireland. Brian qualified with KPMG before establishing his own firm in 1984. In 1987, he merged with Simpson Xavier which subsequently became the Irish office of BDO International. Brian led BDO as Managing Partner until July 2010.
Contact Information
Brian McGann
Founder/Senior Advisor
Office of Supervisory Jurisdiction: Washington, DC Metro