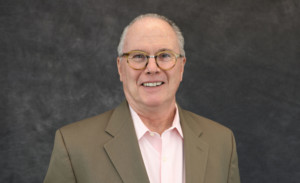 Barry Michael
Senior Advisor
barry.michael@focusbankers.com
Highlights
Sales and Marketing Management, Abbott Diagnostics
Highlights
Sales and Marketing Management, Kimberly-Clark Professional Health Care
Highlights
Start Up Management Team Member, Aptus Genomics, Inc.
Highlights
Founder and Managing Member, Biomedical Commercialization , LLC
Industry Expertise
Life Sciences
Industry Expertise
Medical Devices
Industry Expertise
In Vitro Diagnostics
Barry Michael, a FOCUS Senior Advisor and Registered Representative has more than 30 years' experience in medical devices and the applied life sciences. Mr. Michael is an active entrepreneur as well as an independent management consultant who specializes in biomedical commercialization. Areas of expertise include strategic planning, product development, test marketing, and sales development. Of particular importance in the start-up entrepreneurial world is Mr. Michael's successful experience raising capital and successfully launching products from a zero dollar sales base.
Previously Mr. Michael held marketing and sales positions at Abbott Diagnostics as well as senior marketing and sales and general management positions at Kimberly-Clark Professional Health Care. Prior to receiving an MBA from Wharton, he specialized in high technology manufacturing management having worked at Texas Instruments, Procter & Gamble and National Semiconductor.
Mr. Michael's educational training also includes an engineering degree from Brown University and attendance at the Navy Officer Candidate and Supply School. Mr. Michael, a veteran, served two tours in Vietnam.
Contact Information
Barry Michael
Senior Advisor
6718 Clifton Road
Clifton
,
VA
20124
United States
Office of Supervisory Jurisdiction: Washington, DC Metro