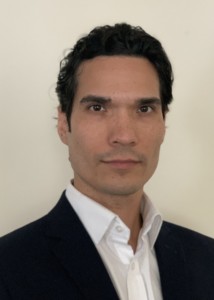 Anthony Suttles
Managing Director
anthony.suttles@focusbankers.com
Industry Expertise
Government, Aerospace & Defense
Industry Expertise
Financial Services
Industry groups
Anthony Suttles is a Managing Director with FOCUS Investment Banking in the Government, Aerospace & Defense group.  Mr. Suttles has nearly 20 years of experience in the national security sector and financial services industry. He has deep expertise in the government contracting space, focused on building enterprise-wide solutions, business development, corporate growth, and mission support.
Prior to joining FOCUS, he founded a firm that provides consulting services to the US Government.  As a national security consultant, Mr. Suttles has developed new mission capabilities for numerous intelligence and law enforcement agencies and has provided advisory services to ten government agencies and departments within the Executive branch. He has held a variety of roles for small, mid-market, and large government contracting companies, where he established a track record of creating service offerings, expanding the size of portfolios, and growing businesses.
Before working as a contractor, Mr. Suttles was an employee of the US Government responsible for supporting operations. In addition to his operations support work, Mr. Suttles briefed senior managers and policy makers regularly, including Congress, the White House, senior Defense officials, and the Office of the Vice President.
Mr. Suttles began his career in financial services. He served in various roles across the industry, gaining experience with buy-side firms and institutional investment managers. Mr. Suttles also has experience working as a stockbroker, supporting equities trading for a hedge fund, accounting for a large mutual fund portfolio, and in sales for hedge funds, private equity companies and annuity providers.
Mr. Suttles holds a BA in Political Science from Brown University.
Contact Information
Anthony Suttles
Managing Director
Office of Supervisory Jurisdiction: Washington, DC Metro