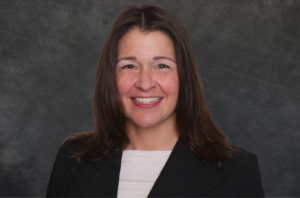 Annie Hawkins
MSP Team Assistant
[email protected]
Industry groups
Industry groups
Annie Hawkins joined FOCUS in January 2022 as the Technology Services Group's Managed Services Provider (MSP) Team Assistant restarting her career following purposeful transitions in and out of the workforce to prioritize her role as mother of five boys when life threw a few curve balls.  With an extraordinary ability to learn new businesses quickly, she's made a significant contribution to the MSP Team's business development initiatives and sell-side and buy-side engagements by providing positive solutions, cross-functional collaboration, and active support.
Prior to FOCUS, Ms. Hawkins was a business development and marketing professional across a diverse set of vertical industries including higher education, healthcare, nonprofit organizations, and small businesses.  She identified critical market uncertainty and presented the exit-strategy of an ancillary service line for an organic food manufacturing start-up and led organizational change management for an e-commerce nonprofit start-up shifting its education-specific mission to a revenue-generating product-model that provided ongoing business viability. Early in her career, she managed strategic marketing, development, and rebranding for a small liberal arts college as it transitioned to university status.  Ms. Hawkins was also a small business owner of a True Value Hardware store in West Virginia.
Ms. Hawkins received a Bachelor of Arts degree in Economics from Saint Mary's College in Notre Dame, Indiana.
Contact Information
Annie Hawkins
MSP Team Assistant