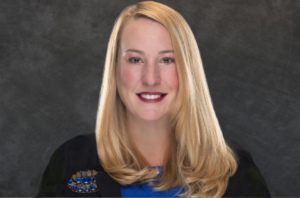 Anna Brumby White
Principal
[email protected]
Highlights
International and domestic experience in business development, strategy and contract negotiation at TSYS & TSYS Europe
Highlights
President & Owner of The Brumby Chair Company, a furniture manufacturing business
Highlights
Principal at Walden Businesses, Inc., sell-side and buy-side middle market advisory
Industry Expertise
Business Services
Industry Expertise
E-commerce
Industry Expertise
Financial Services
Industry Expertise
Manufacturing, Distribution and Retail
Industry groups
Anna Brumby White, a FOCUS Principal, has over 25 years of experience as an influential business leader working with Fortune 500 companies and small businesses on multiple continents. Mrs. White has broad industry experience in mergers and acquisitions, business development, and transaction execution.
Prior to joining FOCUS, Mrs. White served as a Principal at Walden Businesses, where she participated and closed on middle market sell-side and buy-side engagements in the businesses services, manufacturing, retail, e-commerce, and food and beverage industries. Mrs. White has consulted with hundreds of small businesses and secured over $30 million in funding while working for the University of Georgia's Small Business Development Center.
For 10 years, Mrs. White worked for TSYS, the largest credit processing company in the world, on global expansion strategies including business development, mergers and acquisitions, company integrations, and lead origination. During her tenure working for TSYS in Europe and the U.S., she led a high growth sales team to secure millions of dollars in new business in domestic and international markets to expand the company's prepaid and loyalty footprint with large global banking institutions and businesses including Bank of America, Wells Fargo, Santander, HSBC, Mercedes-Benz, and Harley-Davidson.
While serving as president and CEO of The Brumby Chair Company, Mrs. White secured strategic business alliances, positioned an experienced management team, streamlined operations, and developed an e-commerce platform launching the family-owned company into a new era of prosperity.
While maintaining ownership of The Brumby Chair Company, Mrs. White is recognized as a trusted business strategist. She has been a frequent public speaker at international conferences, universities, and professional business organizations. As an ongoing advocate for small business owners, Mrs. White is a frequent guest on Fox Business News, 11-Alive, and WSB Atlanta. She holds a dual Bachelor of Science degree in both Political Science and Accounting from Presbyterian College and an MBA in Marketing from the University of Georgia's Terry College of Business. In addition, she attended the Certified Mergers & Acquisitions Professional Program at the Coles College of Business's Executive Education Program at Kennesaw State University.
Contact Information
Anna Brumby White
Principal
Office of Supervisory Jurisdiction: Atlanta, Georgia