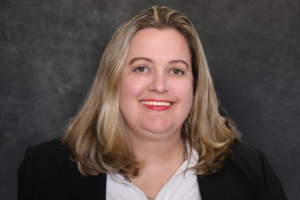 Alexandra Slater
Associate – Advanced Manufacturing
alexandra.slater@focusbankers.com
Highlights
15 years Manufacturing Experience
Highlights
8 years Investment Banking Experience
Highlights
Director of Sales & Marketing – Brighton Pavilion LLC
Highlights
Director of Operations – Brighton Pavilion LLC
Industry Expertise
Manufacturing
Industry Expertise
Wood Products
Industry Expertise
Distribution Logistics
Industry Expertise
Precision Machining
Industry Expertise
Automation and Industry 4.0
Industry groups
Alexandra Slater joined FOCUS in 2015 as a research associate for the Advanced Manufacturing Team. Her responsibilities include creating and curating target lists for buy-side and sell-side engagements as well as conducting detailed target research. Additionally, she helps craft target specs for buy-side engagements.
Prior to joining FOCUS, Ms. Slater worked as an onsite project coordinator and office manager for Slater Lumber & Millwork. Her work included onsite and production facility coordination of cabinetry and millwork deliverables, creating systems to track deliveries, accounting, and payroll.
Previously Ms. Slater worked for Brighton Pavilion LLC, a domestic manufacturer of high-end hand painted furniture. In her 15 years at Brighton Pavilion, Ms. Slater served as Director of Sales & Marketing and Director of Operations. She created the business's first standalone CRM, which she continued to manage through her tenure. Ms. Slater led national bi-weekly postcard marketing campaigns for several years which then became weekly email campaigns known as the "Piece of the Week". She was responsible for the logistics and planning for various trade shows Brighton Pavilion participated in for over six years. As Director of Operations Ms. Slater was responsible for production flow, product and materials ordering, logistics and customer service.
Based in Memphis, Tennessee, Ms. Slater holds a BA in Geology and Psychology with high honors from The University of Memphis. While in school she spent a year interning with the City of Memphis Department of Parks and Neighborhoods in the planning division. Her work included fulfilling FOIA requests and grant research. Ms. Slater is a longtime volunteer for Memphis in May International Festival and was honored as Volunteer of the Year in 2019. She is a member of the Transportation steering committee.
Contact Information
Alexandra Slater
Associate – Advanced Manufacturing
Office of Supervisory Jurisdiction: Washington, DC Metro