Volume 14: 2016 – No. 5, May
Editor's note: Because we feel the subject is of vital interest to FOCUS Newsletter readers, we are publishing excerpts from an article in the Spring 2016 FOCUS Healthcare and Life Sciences Report (available to download below).
In this article, in addition to discussing biopharmaceutical developments of interest to the market, we will review some recent stroke rehabilitation strategies as well as the current definition of stroke symptoms and risk factors.
Stroke Rehabilitation and Related Developments
Stroke rehabilitation and recovery continue to be an area of innovation and intense discussion.
The National Association for the Advancement of Orthotics and Prosthetics (NAOOP) is supporting a version of proposed legislation designed to strengthen rehabilitation research at the National Institutes of Health (NIH). The bill has the support of the U.S. Senate Committee on Health, Education, Labor, and Pensions.
The FOCUS Healthcare and Life Sciences Group brings readers key insights into the healthcare and life sciences investment market from the point of view of FOCUS partners and senior advisors. The new FOCUS Healthcare and Life Sciences Report includes:
"Innovation and the Future of Stroke Rehabilitation" by Craig Ladkin, Managing Director, FOCUS Investment Banking LLC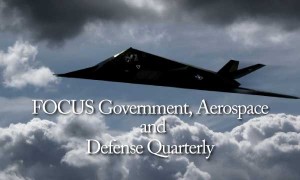 The latest issue of the FOCUS Government, Aerospace, and Defense Group Report — highlighting aerospace and defense — is now available. The new GAD Report includes: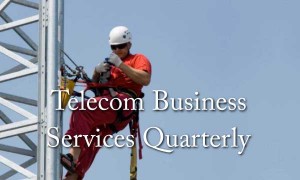 In public markets, the FOCUS Telecom Business Services Index (TBSI) held up extremely well in our spring reporting period despite some choppiness in the overall market. The TBSI was up 5.7% for the three-month period, far exceeding the 0.8% gain in the S&P 500 and the 2.7% drop in the NASDAQ.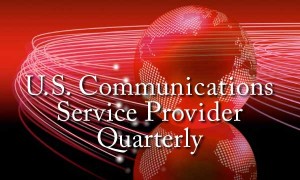 In public markets, the FOCUS Communications Service Provider Index (CSPI) jumped 11.1% in this most recent three-month period. This marked the index's second straight reporting period of robust gains. The performance of the CSPI looked even stronger compared to the performance of the broader market indices…
"In many ways, founders are the soul of a company. That's one of the reasons why many investors prefer working with companies led by the founder rather than a professional CEO. It's also why some companies bring founders back during times of trouble,"
Operating nationally and internationally, FOCUS currently is working with buy- and sell-side corporate clients, private equity groups, holding companies, and late stage venture capital firms in 24 areas:
Advertising and Marketing
Building Materials
Business Consulting Services
Business Process Outsourcing
Call Center Services
Distribution
Education and Human Capital
Electronics
Engineering
Financial Services
Manufacturing
Media
Parking Services
Retail Franchising
Semiconductor Equipment
Telemarketing
Warehouse Distribution
We have executed dozens of transactions in a range of market segments, but the same fundamentals apply across all of them. Our on-going transaction process provides us with up-to-the-minute market knowledge in these sectors that may be of corporate development interest to you.
Inquiries should be addressed via e-mail to info@focusbankers.com, by telephone to 202-470-1973 or by fax to 202-785-9413.
Founded in 1982 in Washington, D.C., FOCUS Investment Banking, LLC provides a range of investment bank services tailored to the needs of middle market businesses and their executives. Today, we are a national firm serving clients from offices in major cities across the United States. FOCUS specializes in serving business units with revenue or transaction sizes between $5 and $300 million, serving entrepreneurs, corporate owners, and various types of investors. FOCUS clients include large corporations and private equity firms that engage the firm for middle market transactions.
FOCUS has achieved a very high close rate on accepted buy side, sell side, and corporate finance mandates because of the unique resources, processes, and perspective that we bring to middle market investment banking. FOCUS has developed a systematic, research driven, open, and proven transaction process. It is the driving force of our firm and distinguishes us from other investment banks serving the middle market.
With extensive investment banking transaction experiences and a group of seasoned operating and financial executives, our firm provides a unique value proposition. We bring a strong operating perspective, a wealth of practical experience, and a proven research and transaction process to our middle market clients. Our knowledgeable resources include seasoned partners, managing directors, principals, senior advisors, research staff, internal databases of national and international contacts, and deal experience in a range of industry sectors.