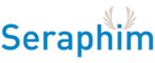 Seraphim Capital is a UK-based early stage venture capital fund that invests in companies with highly scalable technologies across all industry sectors.  At the fund's formation in 2006, FOCUS Investment Banking LLC and the New Vantage Group of Vienna, Virginia, formed a joint venture (NVG/FOCUS Investment Banking LLC) to become one of four managing partners in the fund.
The fund was one of the first to be awarded after the UK government announced the Enterprise Capital Fund (ECF) program designed to meet the equity gap in early stage venture funding. The ECF program is based on the US SBIC model, which enables the fund and its private investors to take advantage of government provided leverage on attractive terms.
The fund is in its ninth year and its primary investment cycle is complete. A total of 12 investments were made, of which 5 remain in the portfolio. A sixth, Sirigen Group Limited, was sold to Becton Dickinson in August, 2012. The five remaining portfolio companies are for sale.
A strong group of UK-based partners includes Archangel Informal Investment, Edinburgh; Entrust, Newcastle; PI Capital, The Summit Group and Greater London Enterprise, London. Because it is angel managed, Seraphim is exempt from compliance with FSA (Financial Services Act) regulations in the UK, a distinct cost advantage.
For more information on Seraphim Capital, call FOCUS managing director (and Seraphim managing partner), Gerald Turner, at 202.470.1972 or email at: [email protected].