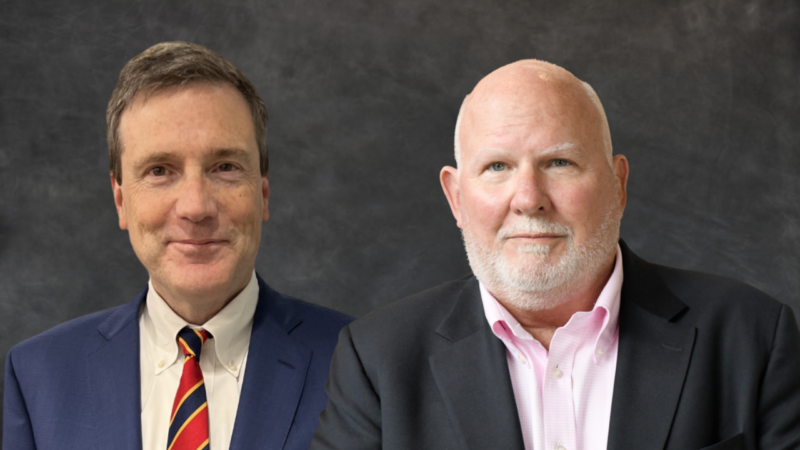 FOCUS Investment Banking Announces Expansion of Industrials and Energy Practice
Washington, DC, (January 12, 2023) – FOCUS Investment Banking ("FOCUS"), a national middle market investment banking firm providing merger, acquisition, divestiture and corporate finance services, announced today that it has added two new managing directors to its Industrials & Energy practice.
Thomas J. McNulty, former managing director at Chiron Financial, a middle market investment bank, and John Sinders, former managing director at Founders Advisors, an investment banking firm, joined FOCUS in early December. Both men are based in Houston and will be working with Curt Karges, FOCUS Managing Director and Industrials & Energy Team Leader, who is also based in Houston.
Mr. McNulty has 26 years of experience working across the entire energy value chain and is an expert in corporate finance, deal execution, post-merger integration, and value harvesting. He draws on a rare combination of industry, Wall Street, consulting, and government experience to provide clients with transaction, commercial analytics, market strategy, litigation, and valuation services. Mr. McNulty is a nationally recognized energy industry expert and has appeared on CNBC, Fox Business, NTD, and Bloomberg TV.
As an advisor and in his corporate career, Mr. McNulty has delivered more than $56 billion in energy-related transaction, valuation, restructuring, and litigation projects. He has also advised on or executed $14 billion in M&A and principal investment deals and executed or valued more than $15 billion in derivative instruments. He has worked at three Fortune 100 energy companies—Enron International, Duke Energy, and Plains All American—where he worked on the M&A teams and in corporate treasury. Mr. McNulty currently sits on the advisory board of the Center for ESG and Sustainability. He earned his B.A. degree at Yale University and his M.B.A. at Northwestern University.
Mr. Sinders is a long-time global executive who has served in positions ranging from manager of energy departments for major investment and commercial banks to chief financial officer and board member for multi-billion-dollar global enterprises. He has been recognized for directing and securing billions of dollars' worth of debt and equity financings and acquisitions around the world.
Before joining Founders Advisors, Mr. Sinders was an executive partner at Calera Capital, a middle market private equity firm in Houston. Prior to that he was executive vice president for planning and development at Frank's International, the second largest casing and well construction company in the world. Before that he held executive positions at Jefferies Group, RBC Capital Markets, and Howard Weil, Labouisse, Friedrichs Inc. He earned his B.A. and J.D. at the University of Virginia.
"We are excited to bring our combined practices to FOCUS," commented Sinders. "Together we are approaching the Energy and Industrials practice with an integrated combination of advisory, capital formation and acquisition services. FOCUS offers the ideal platform to deliver this value-added service offering. We look forward to working with Curt to further grow the practice and our presence in Houston. Houston is the perfect location to headquarter this effort."
"I am thrilled with this opportunity to join Curt and John here in Houston, to help drive growth in the energy practice," added McNulty. "Joining FOCUS will enable us to provide greater resources and services to our clients as we continue to achieve excellent transaction outcomes."
"We are thrilled to welcome John and Tom to our Industrials and Energy team at FOCUS," Curt Karges, FOCUS Managing Director and Industrials and Energy Team Leader explains. "Their extensive experience and professional backgrounds in this industry provide an unprecedented level of intel to their clients and I look forward to working with them both."