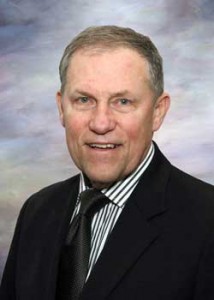 David Roberts
Managing Director and Automotive Group Team Leader
david.roberts@focusbankers.com
Highlights
Managing Partner, Focus Advisors
Highlights
Co-Founder, Caliber Collision Centers
Highlights
Co-Founder, The Qestrel Companies
Industry Expertise
Business Process Outsourcing
Industry Expertise
Financial Services
Industry Expertise
Automotive Services
Industry Expertise
Technology
Industry Expertise
Construction Services
Industry groups
David Roberts has been a Managing Director of FOCUS since joining the firm in 2003.  He has led numerous engagements in a variety of industry sectors including business and financial services, healthcare and automotive services. Today, as head of Focus' Automotive Group, he leads a team of six professionals with deep experience in strategic advisory and M&A transactions for entrepreneurs, acquirers and investors in collision repair, mechanical services, quick-lube and insurance services.
David brings unparalleled knowledge and experience to his strategic advisory and mergers and acquisition work in the automotive services industry.  In 1995, he co-founded Caliber Collision, the world's first and now its largest collision repair consolidator.  As Chairman of Caliber through 2003 and the initial leader of its Corporate Development team, he wrote the book on how to change, grow and thrive in this intensely competitive industry. Helping raise more than $125 million in capital for Caliber and other providers, he also led the acquisition of 37 individual shops and Multiple Shop Operators at Caliber.
Prior to his work at Caliber, David Roberts was a securities analyst and portfolio manager with a hedge fund where he focused on healthcare investments. Using the third party payor, risk sharing model from his healthcare work, he helped form and capitalize a $50 million specialized claims adjusting and reinsurance enterprise.
David is a seasoned transactions professional with more than 15 years experience advising sellers and buyers of middle-market companies. During his career, he has represented clients in more than $500 million of transactions, consummating multiple mergers, acquisitions and financings.  His executive experience also includes service as a founder, officer and director of both public and private companies.
Mr. Roberts holds a JD from Berkeley Law at the University of California where he has been an Adjunct Lecturer since 2003. He earned an MBA from the Haas School of Business at UC Berkeley and earned his undergraduate degree from Duke University.  Mr. Roberts also served as an officer in the US Navy.
Contact Information
David Roberts
Managing Director and Automotive Group Team Leader
355 S. Grand Avenue
Suite 245
Los Angeles, CA 90071
United States

633 Carlston Avenue
Oakland, CA 94610
United States

Cell: 510-444-1173
david.roberts@focusbankers.com
Office of Supervisory Jurisdiction: Los Angeles, California